Taresa Lutz – SRES® and Senior Living Advisor
I, in addition to being an experienced Texas Realtor®, also have attained the SRES® designation as a Seniors Real Estate Specialist®, and also provide services as a Senior Living Advisor.  In this role, I offer a referral service dedicated to assisting seniors who are retiring or who are widows or widowers or others and their families, with Senior Living options.  Most of these individuals are ready to or need to downsize to a smaller home and many are overwhelmed with the whole process and don't know where to start.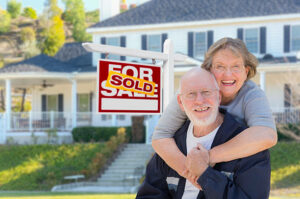 Realtor Services: 
As a licensed Texas Realtor®, I am ready, willing and able to assist you or your family member in downsizing and selling your existing home, and in buying another smaller home, if that is your desire.  I can represent you in both the selling transaction and the buying transaction.  I have assisted others in difficult times to get this accomplished and am compassionate and caring during the process.  I can offer recommendations and be there through the entire process.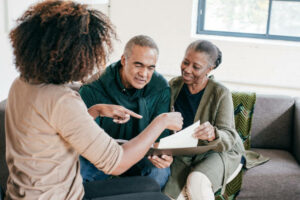 Senior Living Services:
If moving to a Senior Living Facility is what you are interested in, I am prepared to assist with that.
Searching for the right community can be overwhelming in itself.  I invest my time to understand you or your loved one's financial, medical and other requirements, and I will narrow down options for you to a manageable number of options, whether it be Independent Living, Assisted Living, Memory Care or Skilled Nursing.
By choosing to use my services you are giving your permission for me to submit your information to Senior Living providers.  This will include finances, health and care needs, and other information including ADL's (Activities of Daily Living), to aid in determining the appropriate housing option for the potential resident (you or your family member).
I will provide your information to the communities and arrange tours at several, and will visit them with you, in order for you to make an informed decision.  Services are compensated through fees paid by the facility that you or your loved ones chooses to reside in.  I have no relationship with the communities other than a contract regarding compensation of a referral fee should you or your loved one choose to reside in their facility.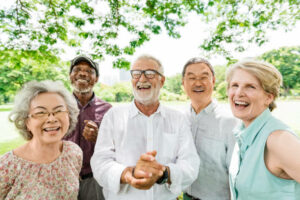 Contacting a community on your own or signing up for assistance through other providers:
Please do not contact other communities unless you give them the info that you are working with me.  I may have already contacted them.  If I haven't and you don't mention you are working with me, they will not allow me to bring you in.   If you are interested in a facility I haven't mentioned yet, please mention it to me and let me arrange for you to meet with them.  I may have determined they weren't a good fit for you and I will advise you as to why.  If you still wish to do so, I will make the arrangements to do so.
You will be asked to sign a Representation agreement agreeing to this and giving me permission to supply your information to potential facilities.
You deserve exceptional service and I will give you nothing less!