Downsizing Tips and Tricks

Give Away
Decide who should have each item, invite them over for coffee and a chat. Gift the item and let them know why you choose them (limit to just a few items/person). If photographs, write a short description of the event/person.
Donate
Uniforms or unique / historical clothing
Drama departments at schools and theaters
ROTC (uniforms) for mock medical emergency drills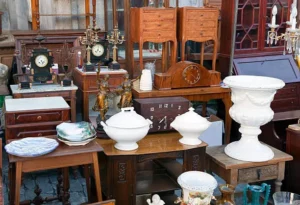 Household Goods
Donate items and clothing (only those in good repair and free of smoke and cat/dog hair) to the Thrift stores.   Check with nonprofits working with housing refugees or other populations like Star of Hope Mission in Houston.
Photographs
Check with local historical societies, museums or local libraries.
Ancestory.com might want them but you give up all rights to them.
Purchase electronic picture frames. Assign a theme to each (parents and siblings, kids, vacations, etc..) Hang one e-frame in each room
Sell
Some antique or secondhand stores will come to your house and purchase items they think will sell in their store (estate sales).
Facebook Marketplace is a place to sell individual items, generally they will come to your house to pick up either inside or from your porch.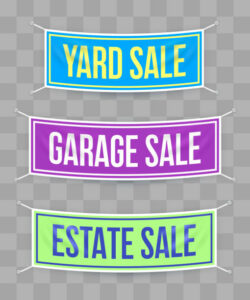 Estate Sales
Estate Sale companies are very helpful, do tons of work for you including pricing your items, inviting people from their database who have interest in various and sundry items, promoting the sale and tending the sale, helping buyers load the items and clearing out what is left by donating what may be valuable to others and removing items which wont sell which may need to be trashed.  They also research items which may be valuable if they aren't already aware of their value.
I have referrals for trustworthy estate sale companies.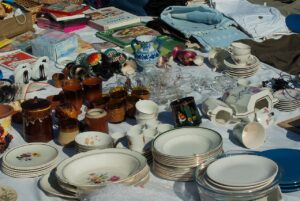 Undecided
Store items in boxes by category if you have somewhere to store these boxes. Seal the boxes and write the date and category. If in one year you haven't opened the box – get rid of it without opening it up.  If not, go ahead and donate, sell or give away.
Consign
Clothing consignment stores – will only take in-demand clothing in good condition and you get paid when they actually sell it.
Keep
Double check that any item you plan to keep will fit into your new home? Large furniture can be a problem so measure, measure, measure. Use graph paper to lay out your furniture in your new house.  Ideally move into your new space all items that you want or can keep and then do the Estate Sale after going through the items as mentioned above.
Other ideas
Hold a family lottery. Let each person them put their names on items they like, then hold a random drawing for each item to determine who wins it.   If you're spacing your work out over months you'll likely have enough room in your trash for most items. However, if you're throwing out large items like furniture or lots of stuff all at once you may want to pay for a trash removal service. I can recommend people.  Estate sale companies will do this for you as well.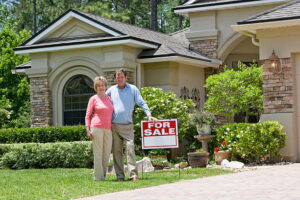 Contact me, your SRES® and Senior Living Advisor, to assist you with the plan for getting you downsized, to sell your home, and assist you with finding your new smaller home or the Senior Living Community for you!
I can recommend Downsizers, Estate Sale/Transition professionals, Movers, and more.
Sincerely, Taresa Lutz