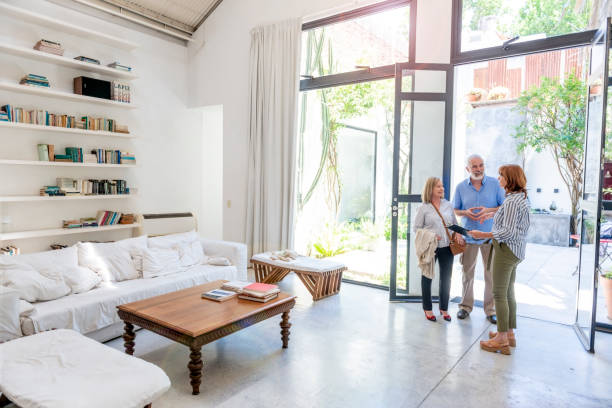 Questions to ask on Your Senior Living Tour
Finding a Senior Living Community Is a Journey, but It Doesn't Have to Be a Long One
We're dedicated to offering more insight into the type of senior living options available, so you can come to an educated decision a little faster. Contact us to quick start your search and narrow down your options. Have questions or comments? Contact Taresa Lutz at taresa@taresalutz.com or call 281-650-8162.
The source of this post is Where You Live Matters and is modified to include comments from Taresa Lutz – Senior Living Advisor.
Where You Live Matters is powered by the American Seniors Housing Association (ASHA), a respected voice in the senior housing industry. ASHA primarily focuses on legislative and regulatory advocacy, research, and educational opportunities and networking for senior living executives, so they can better understand the needs of older adults across the country.
The choice to move into a senior living community is exciting, but you'll likely need to take a few tours before you find the perfect one. While having a variety of communities to choose from feels empowering, too many options can quickly become overwhelming.  At Taresa Lutz – Senior Living Advisor we meet with you to discuss your needs and based upon your answers to our questions, we determine 4 or 5 communities which most likely will fit your needs and your budget.  We can schedule tours for you and join you on the meetings and tours with the recommended communities or you may do that yourself.  It is up to you.  We are here to help all the way or wherever you need assistance.
Before you embark on your journey to find the right community for you or a loved one, look at these key questions in several categories to ask when you're on a senior living tour, so you can make an informed decision on your big move.
Learn More About the Staff
From kitchen crews to groundskeepers to professional caregivers, it takes many people to make a senior living community run successfully.  Here are questions to ask to learn more about the staff.
What is the ratio of staff to residents?
How many staff members are on each shift and what are their duties?
Which care team members are on-site 24/7?
Who do you report maintenance issues with your residence to, and is someone available 24/7 for emergency maintenance?
Are staff members required to pass background checks?
Does your staff receive regular inclusivity training?
Do you provide training to your staff on how to provide person-directed care?
Ask About Healthcare and Medication Services
Many senior living communities offer a variety of healthcare services, including access to a continuum of care with higher levels of living like assisted living, memory care and skilled nursing. These services and senior care levels allow you to maintain your independence and remain in the same community as your health needs change. Ask these questions about healthcare on your senior living tour:
What's included in your continuum of care and are there staff members who specialize in caring for residents with Alzheimer's disease and other forms of dementia?
How does your community tailor assistance with daily activities?
How often are physicians and registered nurses on-site?
What emergencies are staff expected to handle, and how are they trained for them?
Is there a written plan of care for each resident, and how often is it reviewed and updated?
What is your medication management policy, and how are prescriptions filled?
Is there a staff member who coordinates healthcare visits from a nurse or occupational therapist, if needed?
Get the Details on the Costs
The cost of senior living varies from community to community, and can often be the driving force behind your final decision. While you should never choose a community based on price alone, these are questions to ask about the cost of senior living:
What is your entry fee and is it tax-deductible?
What's covered in your monthly fee?
What are the fees for higher levels of care?
What are your ancillary services and their fees?
Can I use my long-term health insurance?
Is there a pet deposit?
Do you have any other one-time fees, like an administrative or community fee?
Is there a fee for a second occupant?
What happens if a resident runs out of money?
Find Out More About the Culture
A strong culture creates a supportive environment and ensures each resident feels valued, respected and welcome to engage in everything a senior living community offers. It also promotes an atmosphere of kindness and inclusivity between residents. These are questions to ask senior communities about culture:
What is your mission statement?
How do you track resident satisfaction?
How do you give residents a voice in the decisions about how things are done in the community?
How do you foster a sense of community between residents and staff?
If I need to make a complaint, does your community have an open-door policy?
How do you welcome new residents?
How do you encourage residents to take part in activities?
Get a Feel for the Floor Plan
Floor plans in a senior living community can make an enormous difference between comfortable accommodations and an uncomfortable residence that doesn't suit your lifestyle. For floor plans, you'll want to consider asking these questions on your tour:
How many different floor plans are available?
Are floor plans maintenance-free?
Do residences have kitchens or kitchenettes?
Where are residences located within the community?
Can you personalize your residence?
What utilities are included?
What is your pet policy?
Are a washer and dryer included?
Make Sure a Community Offers Activities You Like
Now that you aren't working or raising a family round-the-clock, you have more time to pursue your interests. Choose a senior living community with diverse activities and amenities that inspire you to pursue your passions and encourage you to learn something new.  Consider asking these questions about activities on your senior living tour:
What types of activities and amenities are available to residents?
Are there resident-led interest groups?
What hours are you able to use amenities like arts and crafts rooms, woodworking shops and fitness centers?
Is there a posted schedule of activities and events?
How often do you provide live entertainment?
Do you provide volunteer opportunities or other ways to interact with the surrounding community?
Ask About Services that Make for a Convenient Retirement
Services are key to helping you maintain your independence as you age, while also contributing to a convenient lifestyle. These are important questions to ask about services on a senior living tour:
Do you have transportation services to things like medical appointments, grocery stores and off-site events?
Do you provide housekeeping or flat linen services, and how often?
Do you provide on-site spiritual services?
Are there concierge services?
Are salon/barber shop services available?
Do you have a variety of wellness programs to help residents stay healthy?
See if the Dining Options Suit Your Tastes
One of the biggest perks of living in a senior living community are the convenient and delicious dining venues. However, that doesn't mean every community has menu options you'll love to eat every day. When you take a senior living tour, ask these questions about dining:
How many dining venues are available?
How many meals are provided per day, and are snacks provided?
Are mealtimes flexible or is there a set schedule?
Is your food focused on health and wellness?
Can you modify menu options to meet my specific needs?
Can I still find my favorite comfort foods on the menu?
Can I experience a meal with residents during my tour?
If you are interested in contacting us to assist you in finding your new Senior Living Community, please fill out our questionnaire and submit it today.   We will be in touch with you within 24 hours of receipt of the questionnaire.