Free – Moving On Guide to Housing-Related Resources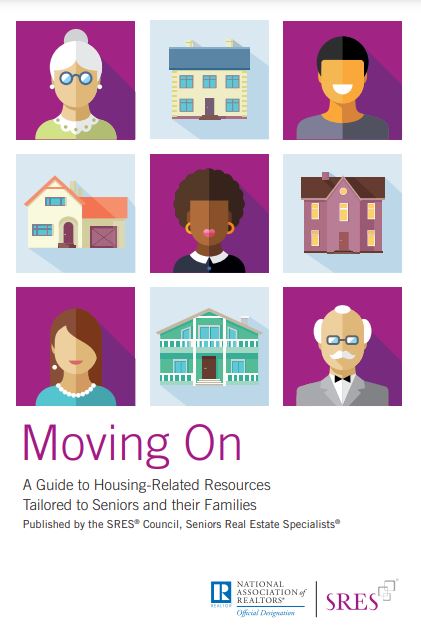 I would love to mail you my FREE Moving On Guide to Housing-Related Resources.   It is tailored to Seniors and their Families and is published by the SRES® Council, (Seniors Real Estate Specialists®). 
This is a 34 page booklet which will help you in determining if it is time to sell your home, why selling a Senior's home is different, what is an SRES®, issues to consider, what to expect from me, your SRES®, my professional network resources, and the steps in the process.
I achieved the SRES® Designation recently due to my move to focus on Seniors and also acting as a Senior Living Advisor.
If you would like this FREE booklet, please fill out the form below.  I will expedite mailing the booklet to you right away.
I hope you will find this booklet helpful and inspire you to contact me regarding selling you or your loved one's home and regarding assisting you in locating your or your loved ones next home or Senior Living Community.
Please contact me with any questions you may have.